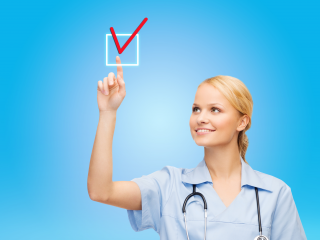 Description
Objectives
Outline
Materials
Certification
Approvals
System Requirements
Watch a Demo
Medical Coding is listed as one of the fastest growing professions in allied health. Our Medical Coding Specialist program covers not only Medical Coding, but includes a full course in Medical Terminology which is imperative to being successful in the field of medical coding.
Medical Terminology
Quickly master the basics of medical terminology and begin speaking and writing terms almost immediately! This course omits time-consuming, nonessential information and helps you build a working medical vocabulary of the most frequently encountered suffixes, prefixes, and word roots. Medical terms are introduced in the context of human anatomy and physiology to help you understand exactly what they mean, and case studies, vignettes, and activities demonstrate how medical terms are used in practice.
Prerequisite(s): None
Medical Coding
Medical Coding is listed as one of the fastest growing professions in allied health. The medical industry is experiencing a tremendous demand for individuals with knowledge of medical office operations, which includes diagnostic and procedural coding. Take your first step toward a successful career in medical coding with comprehensive coverage from one of the most trusted programs in the field! This Medical Coding course is practical and shows you exactly how to code using all of today's coding systems by providing an in-depth introduction to essential coding concepts. In addition to coverage of reimbursement, CPT, HCPCS, and inpatient coding, this course offers complete coverage of the ICD-10-CM diagnosis coding system. No other course on the market so thoroughly prepares you for all coding systems in one course!
Prerequisite: Solid knowledge of Medical Terminology and Anatomy & Physiology. If you do not know Medical Terminology or Anatomy & Physiology you can take one or both of our additional courses.
Medical Terminology
After completing this course, you should be able to:
Identify how to gain and understand the basic word structure in medical terminology
Recognize how to relate the medical terms to the structure and function of the human body
Identify body systems, body cavities, and planes of the body
Define words by dividing them into their component parts
Recall the terminology used with medical specialists and case reports
Medical Coding
After completing this course, you should be able to:
Identify the core elements of the ICD-10-CM coding system
Recognize the conventions and guidelines of the ICD-10-CM coding system
List the conventions and guidelines of the HCPCS coding system
Define the fundamental uses and guidelines of the CPT coding system
Recall the use of modifiers and evaluation and management services (E/M)
Medical Terminology
Medical Terminology Module 1
Basic Word Structure
Word Analysis
Combining Forms
Suffixes & Prefixes
Pronunciation of Terms
Exercises & Applications
Medical Terminology Module 2
Organization of the Body
Body Systems and Cavities
Divisions of the Back
Planes of the Body
Pronunciation of Terms
Exercises & Applications
Medical Terminology Module 3
Suffixes
Introduction to Suffixes
Suffixes and Terminology
Diagnostic & Procedural Suffixes
Pronunciation of Terms
Exercises & Applications
Medical Terminology Module 4
Prefixes
Combining Forms & Prefixes
Prefixes and Terminology
Define Common Prefixes
Pronunciation of Terms
Exercises & Applications
Medical Terminology Module 5
Medical Specialists & Case Reports
Medical Specialists
Combining Forms & Vocabulary
Case Reports & Terminology
Pronunciation of Terms
Exercises & Applications
Medical Terminology Module 6
Body Systems – Part 1
Cardiovascular System
Digestive System
Endocrine System
Female Reproductive System
Lymphatic System
Medical Terminology Module 7
Body Systems – Part 2
Male Reproductive System
Musculoskeletal System
Nervous System
Respiratory System
Skin & Sense Organs
Urinary System
**Outlines are subject to change, as courses and materials are updated.**
Medical Coding
Medical Coding Module 1
Overview of ICD-10-CM
Reimbursement, HIPAA and Compliance
Basic Structure of the Medicare Program
Improvements to the ICD-10-CM
ICD-10-CM Format
Mapping
Outpatient Coding and Reporting Guidelines
Unconfirmed Diagnosis
Z Codes
Chronic Diseases
Therapeutic Services
Medical Coding Module 2
Using ICD-10-CM
Accurate Coding
Alphabetic Index and Tabular List
Level of Specificity
Integral Conditions
Multiple Coding
Chapter Specific Guidelines Chapters 1-10
Endocrine, Nutritional and Metabolic Diseases
Diseases of the Nervous System
Diseases of the Circulatory System
Diseases of the Respiratory System
Medical Coding Module 3
Chapter-Specific Guidelines
Diseases of the Digestive System
Diseases of the Skin and Subcutaneous Tissue
Diseases of the Musculoskeletal System and Connective Tissue
Pregnancy, Childbirth and Puerperium
Congenital Malformations, Deformations and Chromosomal Abnormalities
Symptoms, Signs and Abnormal Clinical and Laboratory Findings
Injury and Poisoning
Medical Coding Module 4
CPT, HCPCS and Modifiers
The Purpose of the CPT Manual
Updating the CPT Manual
CPT Manual Format
Level II National Codes (HCPCS)
History of National Level Codes
Updating the HCPCS Manual
National Physician Fee Schedule
CPT Modifiers
Medical Coding Module 5
E/M Services and Anesthesia
Contents of the E/M Section
Three Factors of E/M Codes
Various Levels of E/M Service
An E/M Code Example
Using the E/M Codes
Documentation Guidelines
Types of Anesthesia
Anesthesia Section Format
Formula for Anesthesia Payment
Concurrent Modifiers
Medical Coding Module 6
Surgery Guidelines and Integumentary System
Surgery Section
Notes and Guidelines
Special Reports
Separate Procedure
Surgical Package
Skin, Subcutaneous and Accessory Structures
Burns
Destruction
Breast Procedures
Medical Coding Module 7
Musculoskeletal and Respiratory Systems
Fractures and Dislocations
Application of Casts and Strapping
Endoscopy
Arthroscopy
Accessory Sinuses
Larynx
Trachea
Bronchi Lungs and Pleura
Medical Coding Module 8
Cardiovascular, Hemic, Lymphatic and Digestive Systems
Cardiovascular Coding in the Surgery Section
Cardiovascular Coding in the Medicine Section
Cardiovascular Coding in the Radiology Section
Hemic and Lymphatic Systems
Mediastinum and Diaphragm
Lips
Vestibule of Mouth
Salivary Glands and Ducts
Pharynx, Adenoids and Tonsils
Intestines
Medical Coding Module 9
Urinary, Reproductive and Genital Systems
Urinary System
Male Genital System
Intersex Surgery
Reproductive System Procedures
Male and Female Genital Systems
Maternity Care and Delivery
Medical Coding Module 10
Endocrine System, Eye, Ocular Adnexa and Radiology
Nervous System
Auditory System
Operating Microscope
Radiology Terminology
Diagnostic Radiology
Breast Mammography
Diagnostic Ultrasound
Radiation Oncology
Medical Coding Module 11
Pathology/Laboratory, Medicine and Inpatient Coding
Organ or Disease Oriented Panels
Therapeutic Drug Assays
Urinalysis, Molecular Pathology and Chemistry
Immunizations
Gastroenterology
Allergy and Clinical Immunology
Medical Nutrition Therapy
Medication Therapy Management Services
Differences between Inpatient and Outpatient Coding
Present on Admission (POA)
**Outlines are subject to change, as courses and materials are updated.**
Ed4Career is committed to being both environmentally conscious and making it easier for you to study! We're making your education mobile! All of our textbooks are now provided as eTextbooks*. You can access them on your laptop, tablet, or mobile device and can study anytime, anywhere.
The move away from physical books to eTextbooks means you get the latest, most up-to-date version available. This also makes your training more accessible, so you can study anywhere you have your phone or tablet. The best part is that all materials are included in your training cost so there are NO extra fees for books!**
*A few courses still have physical materials.
 
Medical Coding
Upon successful completion of our Medical Coding course, students will be prepared for an entry-level position doing medical coding in a medical office setting and will be prepared to sit for the AHIMA national certification exam to become a Certified Coding Associate (CCA).
** Certification exams are not included in the cost of the course.**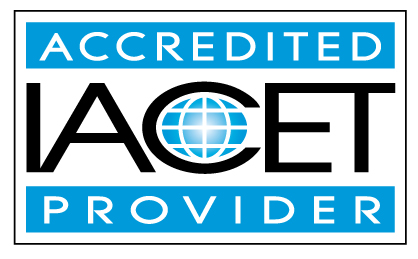 Ed4Career has been approved as an Accredited Provider by the International Association for Continuing Education and Training (IACET). In obtaining this accreditation, Ed4Career has demonstrated that it complies with the ANSI/IACET Standard which is recognized internationally as a standard of good practice. As a result of the Accredited Provider status, Ed4Career is authorized to offer IACET CEUs for courses and programs that qualify under the ANSI/IACET Standard.
The Continuing Education Unit (CEU) was created by IACET as a measurement of continuing education. One (1) IACET CEU is equal to ten (10) contact hours of participation in an organized continuing education experience under responsible sponsorship, capable direction, and qualified instruction. Under IACET's care, the IACET CEU has evolved from a quantitative measure to a hallmark of quality training and instruction. For more information on IACET, visit www.iacet.org.
Internet Connection
Broadband or High-Speed - DSL, Cable, and Wireless Connections
*Dial-Up internet connections will result in a diminished online experience. Classroom pages may load slowly and viewing large audio and video files may not be possible.
Hardware Requirements
Processor - 2GHz Processor or Higher
Memory - 1 GB RAM Minimum Recommended
PC Software Requirements
Operating Systems - Windows 7 or higher
Microsoft Office 2013 or higher. Also, you could use a general Word Processing application to save and open Microsoft Office formats (.doc, .docx, .xls, .xlsx, .ppt, .pptx)
Internet Browsers - Google Chrome is highly recommended

Cookies MUST be enabled
Pop-ups MUST be allowed (Pop-up Blocker disabled)

The Kindle Reader App or VitalSource Bookshelf App are needed for many of our courses (No special equipment needed. This can be downloaded for FREE onto your computer.)
PowerPoint Viewer (if you do not have PowerPoint)
QuickTime, Windows Media Player &/or Real Player
MAC Software Requirements
Operating Systems - Mac OS x 10 or higher with Windows
Mac office programs or a Word Processing application to save and open Microsoft Office formats (.doc, .docx, .xls, .xlsx, .ppt, .pptx)
Internet Browsers- Google Chrome is highly recommended

Cookies MUST be enabled
Pop-ups MUST be allowed (Pop-up Blocker disabled)

The Kindle Reader App or VitalSource Bookshelf App are needed for many of our courses (No special equipment needed. This can be downloaded for FREE onto your computer.)
PowerPoint Viewer (if you do not have PowerPoint)
Adobe PDF Reader
Apple QuickTime Media Player