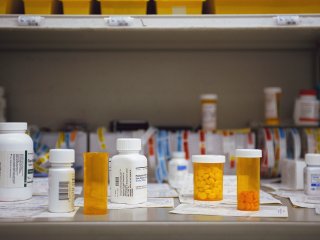 Description
Objectives
Outline
Materials
Approvals
System Requirements
Watch a Demo
Providing an extensive framework of drug information in a concise format, our Pharmacology program offers complete coverage of how drugs work in the body; their purpose, side effects, cautions and interactions.  Mini drug monographs containing valuable drug information and pill photos are included as a quick reference.  Each drug classification is described, along with characteristics of typical drugs, as well as the difference in generic/brand name, dosing schedules and warning labels. Our Pharmacology course is designed to meet the needs of students in nursing, medical assistant, and pharmacy technician programs and is adaptable to the requirements of students in all allied health programs.   
Prerequisite(s): None
After completing this course, you should be able to:
Identify the core elements of drugs and their effects on the body

Recognize commonly dispensed dosage forms and routes drug administration

Recall drug classifications based on the systems of the body they affect

List the ways drugs are processed by the body

Define the various drug abbreviations and systems of measurement
Pharmacology Module 1
Drug History, Regulations and Interactions
The History of Medicines and Their Uses
Drug Legislation
Pharmacokinetic Phases
Concepts of Drug Bioavailability and Bioequivalence
Drug-Response Relationships
Agonists, Antagonists, and Partial Agonists
The Relationship Between Drug Effectiveness and Potency
Patient's Adherence to Drug Therapy
Methods Technicians Use to Avoid Errors
Preventing Undesired Drug Interactions
Pharmacology Module 2
Treatment of Psychological and Neurological Disorders
Primary Types of Depressive Orders
Classes of Medication to treat Anxiety Disorders
Medications to Treat Schizophrenia and Psychoses
Balancing a Drug's Side Effect Against Desired Response
Medications Used to Treat Parkinson's and Huntington's Disease
Role of Dopamine and Acetylcholine in Parkinson's Disease
Drug Interactions of Patient's with Seizures
Significant Drug Look-Alike/Sound-Alike Issues
The Etiology of Pain and Migraine Headache
Treatment of Nociceptive Pain and Neuropathic Pain
Pharmacology Module 3
Alzheimer's Disease, Sleep Disorders and Neuromuscular Diseases
The Neurochemistry of Alzheimer's Disease
Acetylcholinesterase Inhibitors
Sleep Disorders and Attention-Deficit Hyperactivity Disorder
Symptoms Associated with Sleep Deprivation
Neuromuscular Blockade and Skeletal Muscle Relaxants
Safe Management of Neuromuscular Blocking Drugs in the Pharmacy
The Signs and Symptoms of Spasticity
Mechanisms of Action for Each Class of Drugs Used in the Treatment of Spasticity
Autoimmune Diseases that Affect the Musculoskeletal System
Categories of Medications Used in the Treatment of Autoimmune Disease
Pharmacology Module 4
Diseases of the Bone, Eye and Ear
Signs and Symptoms of Paget's Disease and Osteoporosis
Significant Drug Look-Alike and Sound-Alike Issues
Medical Conditions Associated with Hyperuricemia and Gout
Drugs in Each Class, Mechanism of Action and Adverse Reactions
Categories of Medications Used with the Treatment of Gout
The Use of Laser Surgery in the Treatment of Glaucoma
Treatment of Disorders of the Ear
Ostosclerosis and Sensorineural Hearing Loss
The Treatment of Eye Infections
The Treatment of Ear Infections
Pharmacology Module 5
Conditions of the Heart
The Symptoms and Risk Factors for Angina
Medications Used to Treat Angina
Complications Associated with Untreated or Uncontrolled Hypertension
Drugs Used to Treat Hypertension
The Mechanism of Action for Each Class of Drugs Used to Treat Heart Failure
The Prevalence, Mortality Rate, and Risk Factors for Heart Disease
The Symptoms of Myocardial Infarction and Stroke
Common Drug Classes Used in the Treatment of Myocardial Infarction and Stroke
The Nonmodifiable and Modifiable Risk Factors of MI and Stroke
Medications Used to Treat Arrhythmias
Pharmacology Module 6
Gastrointestinal and Pulmonary Diseases and Allergies
Medications Used to Treat GERD, LPR, and PUD
Common Endings For Drug Classes Used in the Treatment of GERD, LPR, and PUD
Significant Drug Look-Alike and Sound-Alike Issues
Warning Labels and Precautionary Messages Associated with Medications
Rick Factors for COPD and Asthma
Medications Used in the Treatment of Asthma and COPD
Common Endings for Drug Classes Used in the Treatment of Asthma and COPD
Symptoms of Allergic Reactions
The Prevalence, Costs, and Triggers for Allergies
The Classes of Drugs Used to Treat Allergies
Pharmacology Module 7
Prostate Disease, Electrolyte Disorders, Thyroid Disorders, Diabetes
Prostate Disease and Erectile Dysfunction
Medications and Drug Classes for Prostate Disease
Warning Labels and Precautionary Messages
Significant Drug Look-Alike/Sound-Alike Issues
Concept of Homeostasis and the Locations of Fluids in the Body
Functions of Thyroid Hormones
Hormone Replacement Therapies Used with Hypothyroidism
Categories of Medication Used to Treat Hyperthyroidism and Hypothyroidism
Four Types of Diabetes
Adverse Reactions for All Medications
Pharmacology Module 8
Bacterial and Viral Infection and Cancer and Immunizations
Contraceptive Medications and Devices
Treatment of Infertility, Hypogonadism, Androgen Deficiency and Endometriosis
The Mechanisms of Resistance Bacteria that Develops
Antibiotic Misuse in Creating Microbial Resistance
The Structure and Function of Viruses
Four Categories of Antivirals
Nine Categories of Drugs Used to Treat Cancer
Methods of Screening for Specific Cancers
The Uses of Immunosuppressants
The Principle of Underlying Vaccination
Pharmacology Module 9
Fungal and Skin Infections
Common Types of Fungi
Treatments for Fungal and Yeast Infections
Treatments of Wounds, Ulcers, and Burns
Nonpharmaceutical Treatments for Wounds
Various Forms of Acne and Their Causes
Treatments for Different Types of Acne
Pharmaceutical Treatments for Eczema and Psoriasis
Medications that Suppress the Immune System
At-Risk Populations for Lice and Scabies
Medications Used to Treat Lice and Scabies
**Outlines are subject to change, as courses and materials are updated.**
Ed4Career is committed to being both environmentally conscious and making it easier for you to study! We're making your education mobile! All of our textbooks are now provided as eTextbooks. You can access them on your laptop, tablet, or mobile device and can study anytime, anywhere.
The move away from physical books to eTextbooks means you get the latest, most up-to-date version available. This also makes your training more accessible, so you can study anywhere you have your phone or tablet. The best part is that all materials are included in your training cost so there are NO extra fees for books!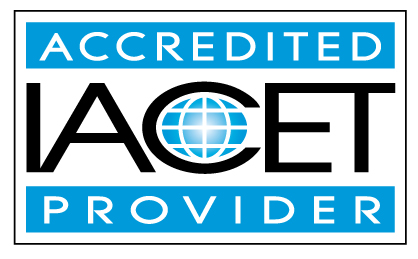 Ed4Career has been approved as an Accredited Provider by the International Association for Continuing Education and Training (IACET). In obtaining this accreditation, Ed4Career has demonstrated that it complies with the ANSI/IACET Standard which is recognized internationally as a standard of good practice. As a result of the Accredited Provider status, Ed4Career is authorized to offer IACET CEUs for courses and programs that qualify under the ANSI/IACET Standard.
The Continuing Education Unit (CEU) was created by IACET as a measurement of continuing education. One (1) IACET CEU is equal to ten (10) contact hours of participation in an organized continuing education experience under responsible sponsorship, capable direction, and qualified instruction. Under IACET's care, the IACET CEU has evolved from a quantitative measure to a hallmark of quality training and instruction. For more information on IACET, visit iacet.org.
Internet Connection
Broadband or High-Speed - DSL, Cable, and Wireless Connections
*Dial-Up internet connections will result in a diminished online experience. Classroom pages may load slowly and viewing large audio and video files may not be possible.
Hardware Requirements
Processor - 2GHz Processor or Higher
Memory - 1 GB RAM Minimum Recommended
PC Software Requirements
Operating Systems - Windows 7 or higher
Microsoft Office 2013 or higher. Also, you could use a general Word Processing application to save and open Microsoft Office formats (.doc, .docx, .xls, .xlsx, .ppt, .pptx)
Internet Browsers - Google Chrome is highly recommended


Cookies MUST be enabled
Pop-ups MUST be allowed (Pop-up Blocker disabled)

The Kindle Reader App or VitalSource Bookshelf App are needed for many of our courses (No special equipment needed. This can be downloaded for FREE onto your computer.)
PowerPoint Viewer (if you do not have PowerPoint)
QuickTime, Windows Media Player &/or Real Player
MAC Software Requirements
Operating Systems - Mac OS x 10 or higher with Windows
Mac office programs or a Word Processing application to save and open Microsoft Office formats (.doc, .docx, .xls, .xlsx, .ppt, .pptx)
Internet Browsers- Google Chrome is highly recommended


Cookies MUST be enabled
Pop-ups MUST be allowed (Pop-up Blocker disabled)

The Kindle Reader App or VitalSource Bookshelf App are needed for many of our courses (No special equipment needed. This can be downloaded for FREE onto your computer.)
PowerPoint Viewer (if you do not have PowerPoint)
Adobe PDF Reader
Apple QuickTime Media Player