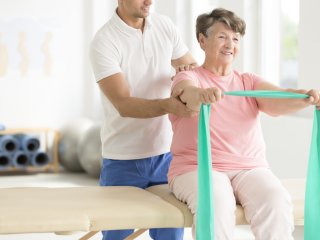 Description
Objectives
Outline
Materials
Certification
Approvals
System Requirements
Watch a Demo
Thousands of people attend physical therapy schools every day to become a part of this hot career field. In fact, according to the U.S. Department of Labor, employment of physical therapy aides is expected to grow by 29% over the next decade, which is much faster than the average job.
A physical therapy aide most often works under the direction of a physical therapist and/or physical therapy assistant. Physical therapy aide jobs often include keeping the treatment area clean and well organized, as well as to help escort patients in wheelchairs, perform clerical duties, order supplies and more. A physical therapy aide generally needs to be well organized, have patience, and enjoy working with others. 
Prerequisite(s): None
At the completion of this course you should be able to:
List the core elements of medical terminology
Name the core elements of the physical therapy profession
Identify the systems of the body and their functions
Recall the steps to treat common medical disorders
Recognize the steps to turn, transfer, and position patients
Physical Therapy Aide Module 1
Medical Terminology Review
Pronunciation
Spelling
Word Roots
Combining Vowels/Form
Prefixes
Suffixes
General Rules
Word Building
Abbreviations
Procedural and Diagnostic Billing Codes
Body Structure
Organization of the Body
Anatomical Position
Body Planes
Directional and Positional Terms
Body Cavities
Physical Therapy Aide Module 2
The Profession of Physical Therapy
History and Evolution of Physical Therapy
Multidisciplinary Approach to Health Care
The Rehabilitation Team
The Role of the Physical Therapy Aide
History of Physical Medicine
Physical and Therapeutic Allied Health Careers
Understanding Medical Ethics and Medical Law
The Patient and the Health Care Worker
Patient Medical Records and the Law
Interprofessional Issues
Communicating Effectively
Communication in the Physical Therapy Setting
Appointment Scheduling
Using Medical Abbreviations
Understanding the Patient's Medical Record
Administrative Role of the Physical Therapy Aide
Billing, Banking, and Insurance Processing
Physical Therapy Aide Module 3
Scientific Principles
Understanding the Human Body
Systems of the Body
The Musculoskeletal System
The Digestive System
The Circulatory System
The Respiratory System
The Nervous System
The Integumentary System
The Urinary System
The Endocrine System
The Reproductive System
The Skeletal System
The Axial Skeleton
The Appendicular Skeleton
Joints and Movement
Physical Therapy Aide Module 4
Physical Dysfunctions, Safety and Charting
Treating Common Medical Disorders
Using Physical Therapy to Treat Burns
Treatment of Amputation
Treatment of Genitourinary Disorders
Safety in the Working Environment
Practicing Good Body Alignment and Movement
Asepsis and Infection Control
Performing Proper Handwashing
Infection Control
Preparation for Patient Care
Management of the Environment
Body Mechanics
Verbal Commands
Patient Preparation
Transportation 
Physical Therapy Aide Module 5
Patient Care Skills & Physical Therapy Modalities
Turing and Positioning the Patient
Turing in the Prone Position
Turning on the Floor Mat
Turning from a Supine Position to a Side-Lying Position
Returning from a Supine Position to a Sitting Position
Types of Patient Transfers
Preparation for Beginning Transfers
Standing Transfers
Bathtub Transfers
Sitting Transfers
Drawsheet Transfers
Pneumatic Lift Transfers
One-Person Transfer from Floor to Wheelchair 
Physical Therapy Aide Module 6
Physical Therapy Modalities
Tips on Preambulation Teaching
Choosing the Appropriate Device
Gait Training and Gait Deviations
Therapeutic Exercises
Measuring Muscle Strength
Skill or Coordination Exercises
Range of Motion Exercises
Superficial Heating Agents
Deep Heating Agents
Ultrasound
Hydrotherapy
Cold Therapy
Massage
Cervical Traction
Specialized Clinical Procedures
Electroneural Stimulation
Application of a Cast
Administration of Medication
Specialized Reflex Tests
Orthotics and Prosthetics
Sports Bandaging and Taping
Pet Therapy
Career Skills and the Physical Therapy Aide
The Job Search
The Cover Letter & Resume
Interviewing
Finding Job Leads
**Outlines are subject to change, as courses and materials are updated.**
Ed4Career is committed to being both environmentally conscious and making it easier for you to study! We're making your education mobile! All of our textbooks are now provided as eTextbooks. You can access them on your laptop, tablet, or mobile device and can study anytime, anywhere.
The move away from physical books to eTextbooks means you get the latest, most up-to-date version available. This also makes your training more accessible, so you can study anywhere you have your phone or tablet. The best part is that all materials are included in your training cost so there are NO extra fees for books!
Upon successful completion of our Physical Therapy Aide course, students will be prepared for an entry-level position as a Physical Therapy Aide and to sit for the NCCB national certification exam to become a Certified Physical Therapy Aide Specialist (CPTAS).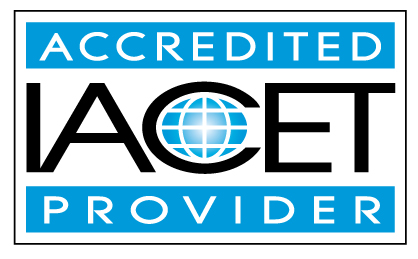 Ed4Career has been approved as an Accredited Provider by the International Association for Continuing Education and Training (IACET). In obtaining this accreditation, Ed4Career has demonstrated that it complies with the ANSI/IACET Standard which is recognized internationally as a standard of good practice. As a result of the Accredited Provider status, Ed4Career is authorized to offer IACET CEUs for courses and programs that qualify under the ANSI/IACET Standard.
The Continuing Education Unit (CEU) was created by IACET as a measurement of continuing education. One (1) IACET CEU is equal to ten (10) contact hours of participation in an organized continuing education experience under responsible sponsorship, capable direction, and qualified instruction. Under IACET's care, the IACET CEU has evolved from a quantitative measure to a hallmark of quality training and instruction. For more information on IACET, visit iacet.org.
Internet Connection
Broadband or High-Speed - DSL, Cable, and Wireless Connections
*Dial-Up internet connections will result in a diminished online experience. Classroom pages may load slowly and viewing large audio and video files may not be possible.
Hardware Requirements
Processor - 2GHz Processor or Higher
Memory - 1 GB RAM Minimum Recommended
PC Software Requirements
Operating Systems - Windows 7 or higher
Microsoft Office 2013 or higher. Also, you could use a general Word Processing application to save and open Microsoft Office formats (.doc, .docx, .xls, .xlsx, .ppt, .pptx)
Internet Browsers - Google Chrome is highly recommended


Cookies MUST be enabled
Pop-ups MUST be allowed (Pop-up Blocker disabled)

The Kindle Reader App or VitalSource Bookshelf App are needed for many of our courses (No special equipment needed. This can be downloaded for FREE onto your computer.)
PowerPoint Viewer (if you do not have PowerPoint)
QuickTime, Windows Media Player &/or Real Player
MAC Software Requirements
Operating Systems - Mac OS x 10 or higher with Windows
Mac office programs or a Word Processing application to save and open Microsoft Office formats (.doc, .docx, .xls, .xlsx, .ppt, .pptx)
Internet Browsers- Google Chrome is highly recommended


Cookies MUST be enabled
Pop-ups MUST be allowed (Pop-up Blocker disabled)

The Kindle Reader App or VitalSource Bookshelf App are needed for many of our courses (No special equipment needed. This can be downloaded for FREE onto your computer.)
PowerPoint Viewer (if you do not have PowerPoint)
Adobe PDF Reader
Apple QuickTime Media Player